Chris Forsberg Wins Formula D 2014
Posted in
Events
on Monday, October 13, 2014
---
Irwindale, CA - After a hard fought competition in the final hours of the Formula Drift 2014 championship season, SSR-sponsored driver Chris Forsberg managed to secure his seasonal points lead and won the season championship! This is Chris' second Formula Drift championship win since the 2009 season. Armed with his new 370z setup on SSR GT-F forged monoblock wheels, Chris kept his 1st place standing since the first round in Long Beach, CA.
Top finishes at Super GT Round 4
Posted in
Events
,
Racing News
on Friday, August 9, 2013
---
The Arta CRZ recently finished in first place at Super GT (GT300) Round 4: Sugo giving them their second straight victory! The Mugen CRZ GT also had a podium finish! Both cars running on SSR Wheels has reults of 1st and 2nd place in their class! For full story, please click here.
Round 4 Sugo GT Debut
Posted in
Events
on Thursday, July 26, 2012
---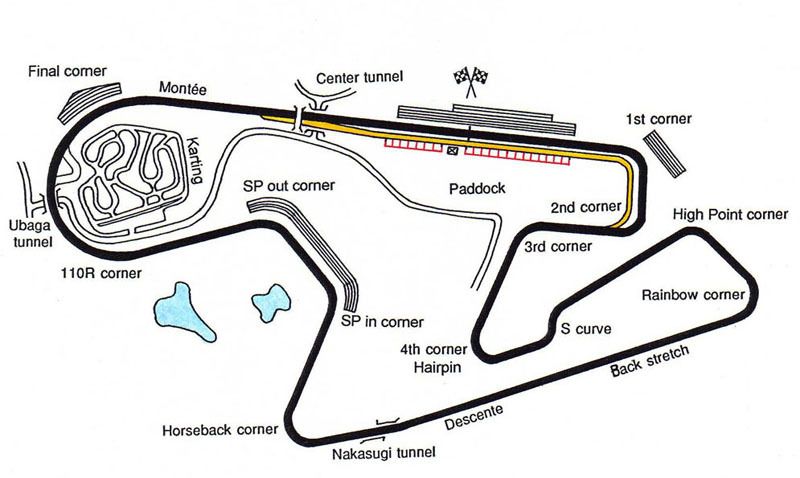 The much anticipated SSR Mugen Honda CR-Z GT Car will make its first debut in this weeks round 4 race of Super GT. This 300km race will be held at Sugo sportsland in Miyagi prefecture , Japan this Sunday. Qualifications will start Saturday at 12pm til 4:45pm with the main race starting Sunday 10am-6pm.
SSR at Bimmerfest 2010
Posted in
Customer Cars
,
Events
on Monday, May 24, 2010
---
This year's Bimmerfest was held at the Rose Bowl in Southern California. SSR Wheels+Toyo Tires on the joint stage represented the finest items from Japan for the European Market.
30 Photos from the event are shown below. Please enjoy!
Blast from the Past! Part 2
Posted in
Events
on Thursday, May 28, 2009
---
Back in 2005, Sun Line Racing had an S15 Silvia that was competing in the Rev Speed Super Battle at Tsukuba. This is the same track that hosts Option Magazine's Tsukuba Super Lap. Wheels used were SSR Type-C.
There are 25 photos shown in the gallery below.
The Super Hi-Resolution Gallery features photos in 1500x1000 resolution and includes 14 photos NOT SHOWN below!
S-Road 350Z with SSR Type-C
Posted in
Events
on Friday, April 24, 2009
---
Check out these great pictures!
To download the full picture pack, including about 30 pictures not shown below,
Click Here!
SEMA Show!
Posted in
Events
on Friday, September 19, 2008
---
The SEMA Show is the premier automotive specialty products trade event in the world (PLEASE NOTE: THE SEMA SHOW IS NOT OPEN TO THE GENERAL PUBLIC). It draws the industry's brightest minds and hottest products to one place, the Las Vegas Convention Center. As part of the AAIW, the SEMA Show attracts more than 120,000 industry leaders from over 100 countries for unlimited profit opportunities in the automotive, truck and SUV, and RV markets. SEMA Show 2007 drew over 60,000 domestic and international buyers through two million square feet of exhibits. The displays are segmented into 10 sections, and a New Products Showcase features more than 2,000 newly introduced parts, tools and components. In addition, the SEMA Show provides attendees with educational seminars, product demonstrations, special events, networking opportunities and more!
Tuesday, November 4th - Friday, November 7th, 2008 Las Vegas Convention Center, Las Vegas, NV USA
We'll see u there!